Santiago de Chile, 2019.
As a sculptor, Visual Poetry allows me a light and creative freedom, in contrast to the manipulation of heavy materials. Using borrowed images appropriating the iconographic flow of newspapers, magazines, pamphlets and other graphic resources, with scissors in hand, I select the relevant elements to express myself.

The difficult situation worldwide invites me to develop awareness in some topics that concern us – climate change, massive migrations, disappearance of species and others. It is to send a message to the sea where in some imaginary shore or beach one conscience will wake up.


Stamp from Guillermo Deisler. Image courtesy from Archivo Guillermo Deisler / guillermodeisler.cl
I started developing visual poetry with Guillermo Deisler in Antofagasta in the 60s. Guillermo already had editions "Mimbre" which allowed me to launch my first visual poems. "Knock out", it was my first published book that motivated me to continue developing this creative expression way.
The collaboration with Deisler continued for many years, both being exiled: Guillermo in Germany and I in France. I actively participated in the notebooks "UNI/vers (;)" plus two editions in collaboration: "Collages (1991) and" Intersection "(1993) this allowed us to meet at Halle GDR and in Paris. Our meetings were of friendship with iconographic contributions of both countries.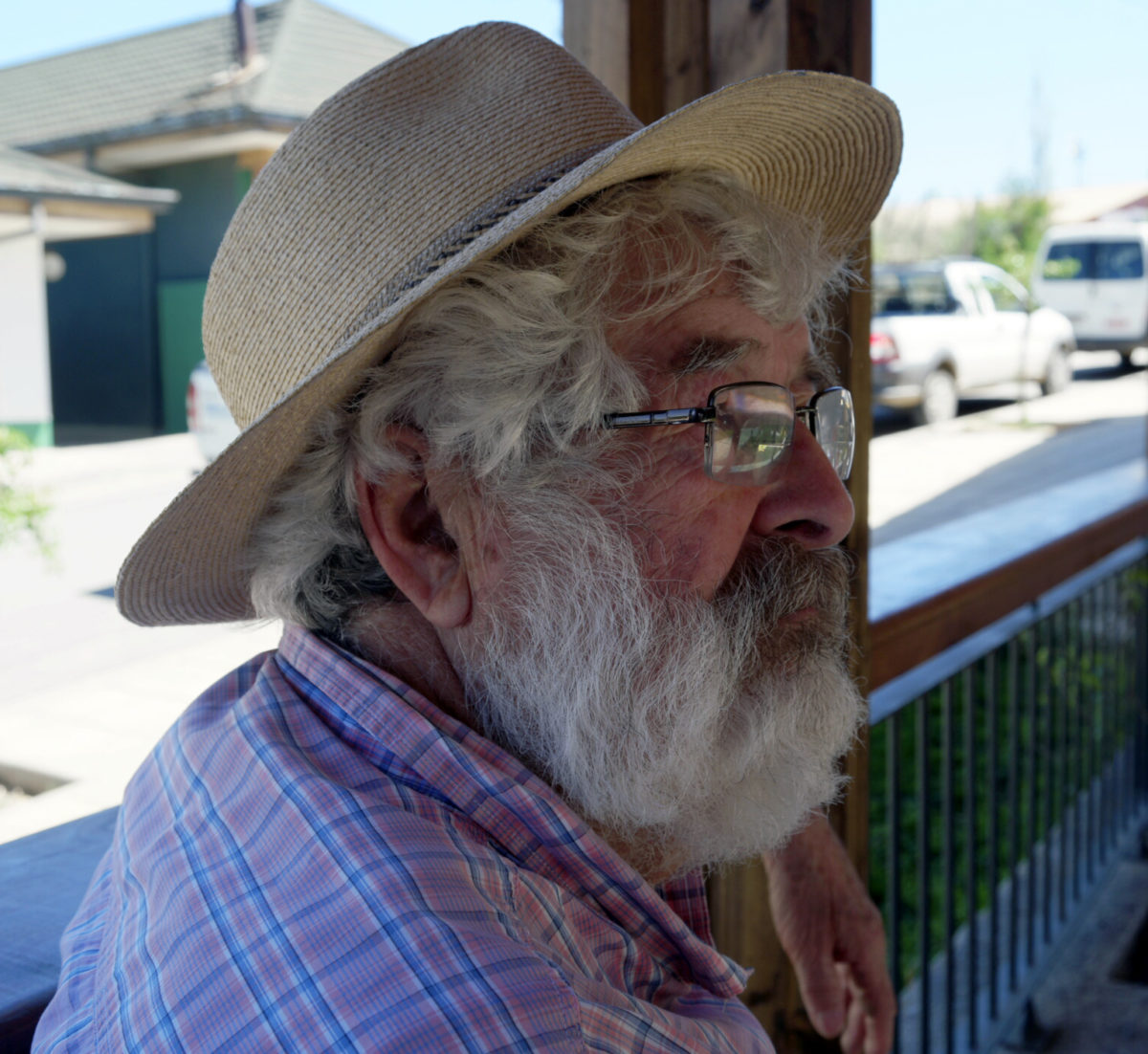 The work of Guillermo Deisler is still valid for his immense production that luckily Laura Coll (his widow) has managed to keep creating a reasoned and enormously valuable archive. In this file we found a model made in the years 72 -73 that was prepared for its edition but given the events of the Military Strike of 1973 in Chile, Guillermo fell into prison and I was expelled from the University, we had no choice but to go into exile.

This model was postulated to finance its publication to the Funds of the Book of the Council of Culture and Arts of the Government of Chile:
G.BERCHENKO + G.DEISLER
Visual Poems
with text by Hugo Rivera S. It was published in the LOM publishing house. A last work of collaboration that reemerges after 46 years. That is the graphic force of G. Deisler.

My work as a sculptor is mainly aimed at the public space. I am interested in this creative direction because the work is permanently for the benefit of a vast public. My works made in metal allow me to reach a height that can coexist in large spaces.
My education at the School of Fine Arts of the University of Chile was shaped towards sculpture, with masters like Marta Colvin, Lily Garafulic and Sergio Mayol. One of my optional branches was the engraving, with the master E.Bonatti, which brings me closer to the graphic work that now allows me to express myself in visual poetry.
When I mentioned that on an imaginary beach someone could interpret my poetic visual questions, there was just a young student of Fine Arts in the years 80s specializing in Painting or Visual Arts who was interested in this creative form: Hans Branmüller, who launched himself with enthusiasm to participate in Mail-Art and visual poetry and now creates his magazine: Artist Matter.
This form of Mail-Art and Visual Poetry creates communicating vessels like a net across the planet.
More at berchenko.crosses.net